We had perfect weather to see the transit of Venus today. I took my telescope and solar filter down to Mark's house and had some fun with Jack and Abby. They both have now seen the transit and know that they won't see it again, unless they live to 117 and 113 respectively.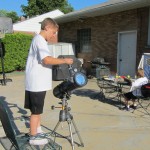 All set up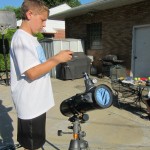 Jack trying for a picture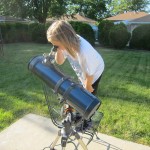 Abby checking it out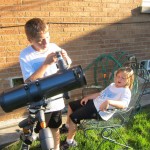 After moved positions to avoid some trees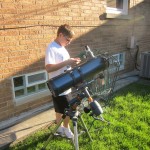 Jack got good with the telescope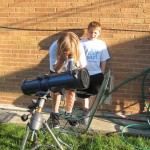 Getting a last look
And here are the best pictures that I got. Not great, but I'm happy with them.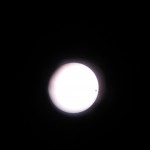 Pretty cool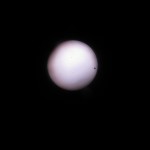 Overall slightly better