I bought a pneumatic stapler that just arrived the other day. I had been thinking about learning how to upholster things and this would be a good tool to have. Then, I was looking at an old folding table I have an realized I could use it for this.
I bought the Sailrite Long Nose Uphostery Staple Gun. I already have a compressor and hose, so the only other thing I needed to buy for this was staples. I also knew that I had to remove around one hundred staples to take the old cover off. So I also bought a staple lifter, which worked fantastically well. I had all the old staples out in around 15 minutes.
The procedure was pretty simple. Remove the old staples, take off the old cover (which was falling apart), put the new cover on and staple it in. From the little research I did, you start putting in staples in the middle and then pull the material tight and staple on the other side of the table. Work your way around the table and then finish up on the corners. Fold the material over to go around the corners and put some extra staples in.
Here's my original table. It works fine, just has a ripped cover. And since I can always use another table, so I wanted to fix it.
X X X X X
How the old staples going around the corner of the table look.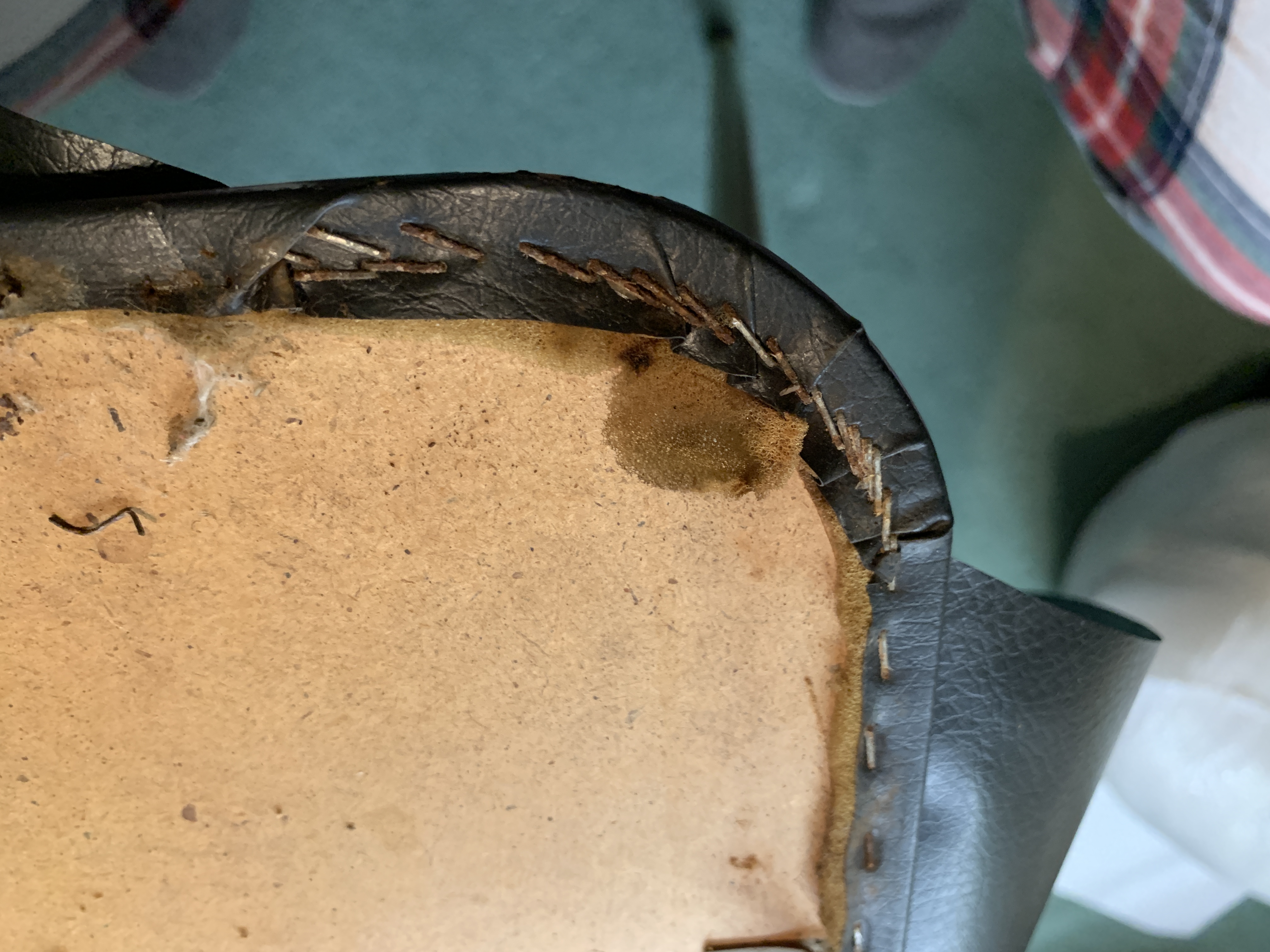 X X X X X
As I pulled out the old staples.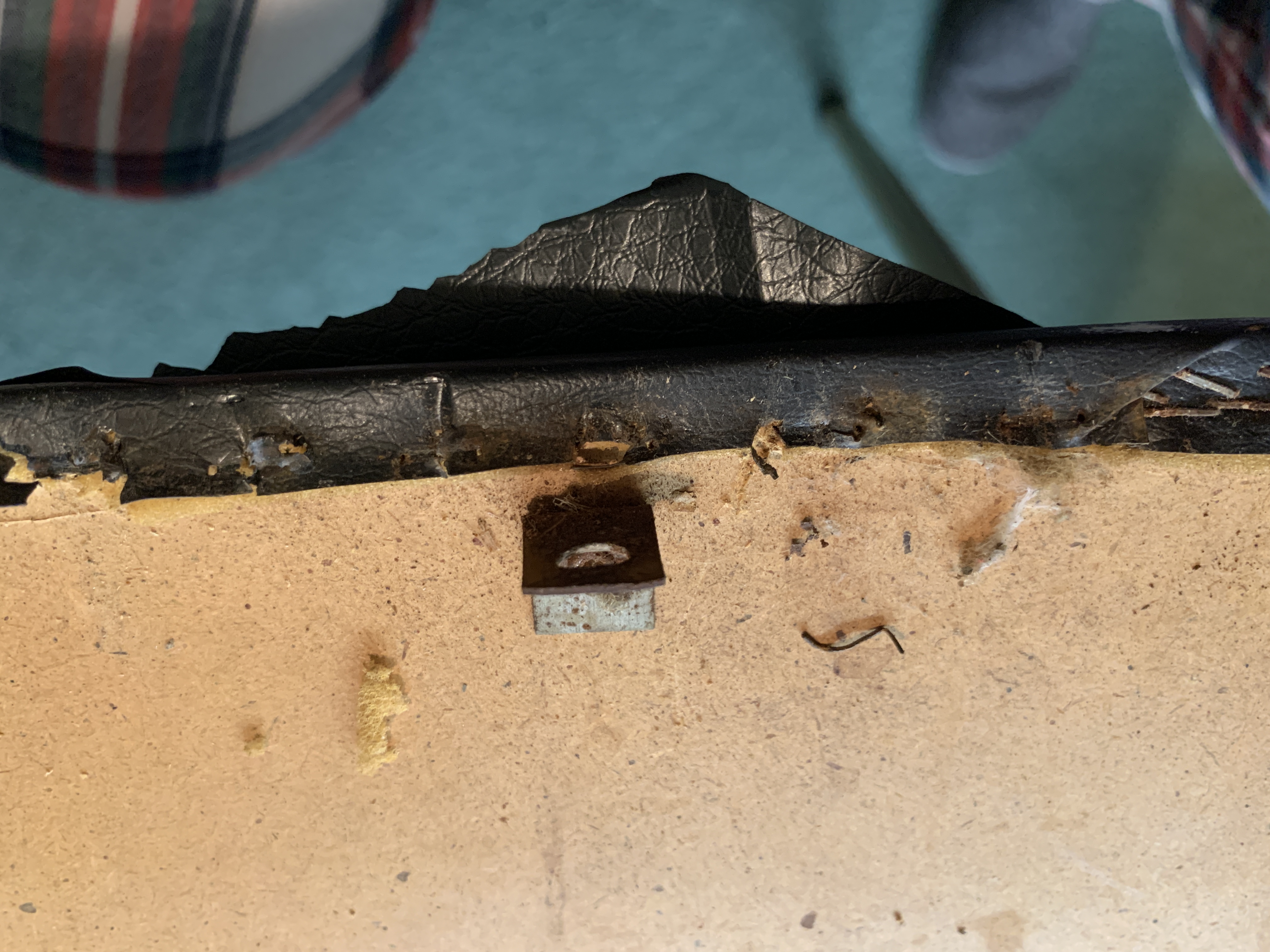 X X X X X
My new cover with the staples going around the corner.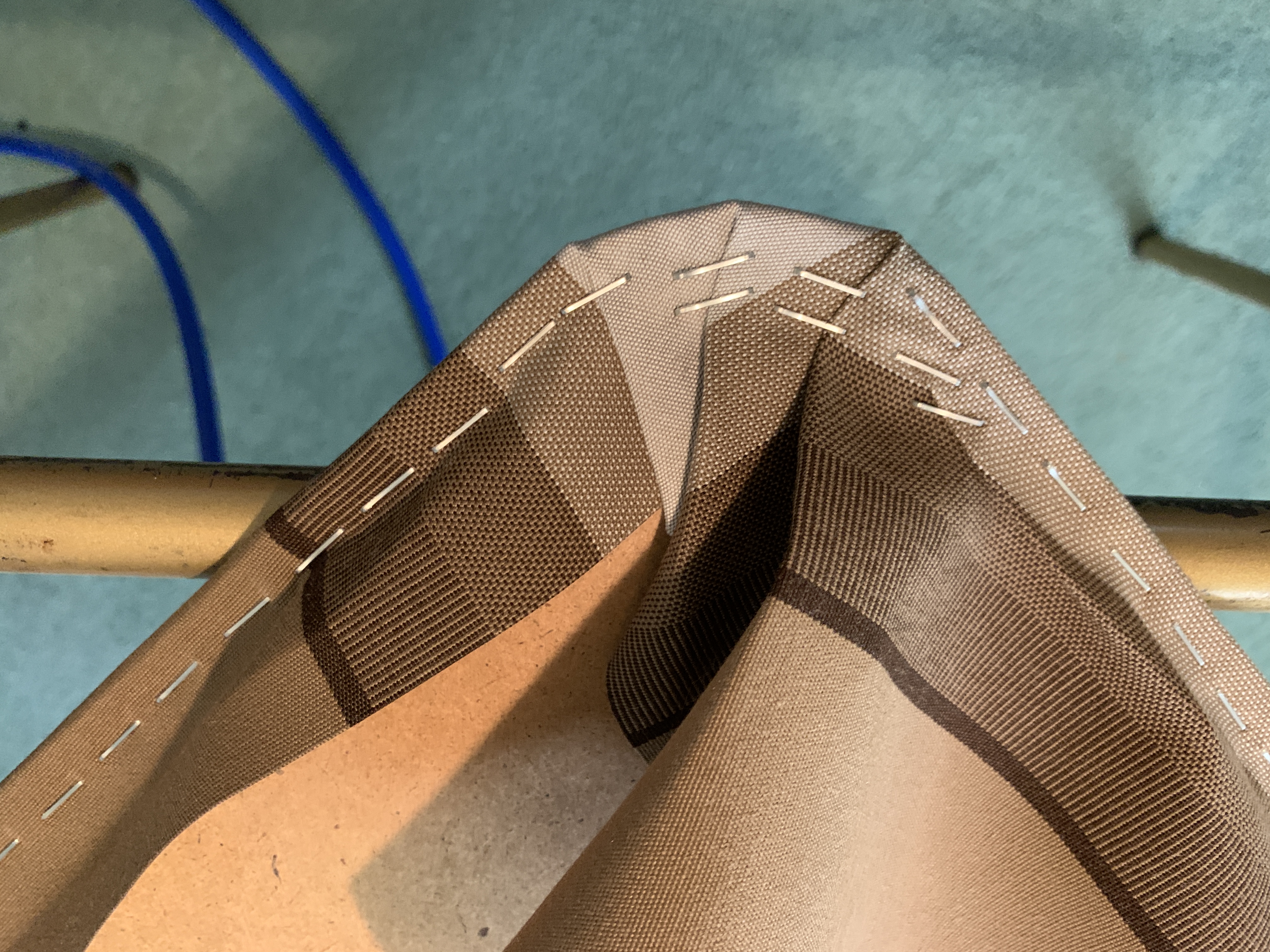 X X X X X
The final table. It's not perfect. I should have pulled it tighter in some places, but it's usable now, so I'm very happy.